03 June 2021
Internationalisation and new frontiers of technology: the Infor BU, according to Enrico Capogrosso
Enrico Capogrosso has been head of mashfrog Group's Infor BU since 2020. In this interview, he tells us how this business unit came into being and about the main activities and projects it manages.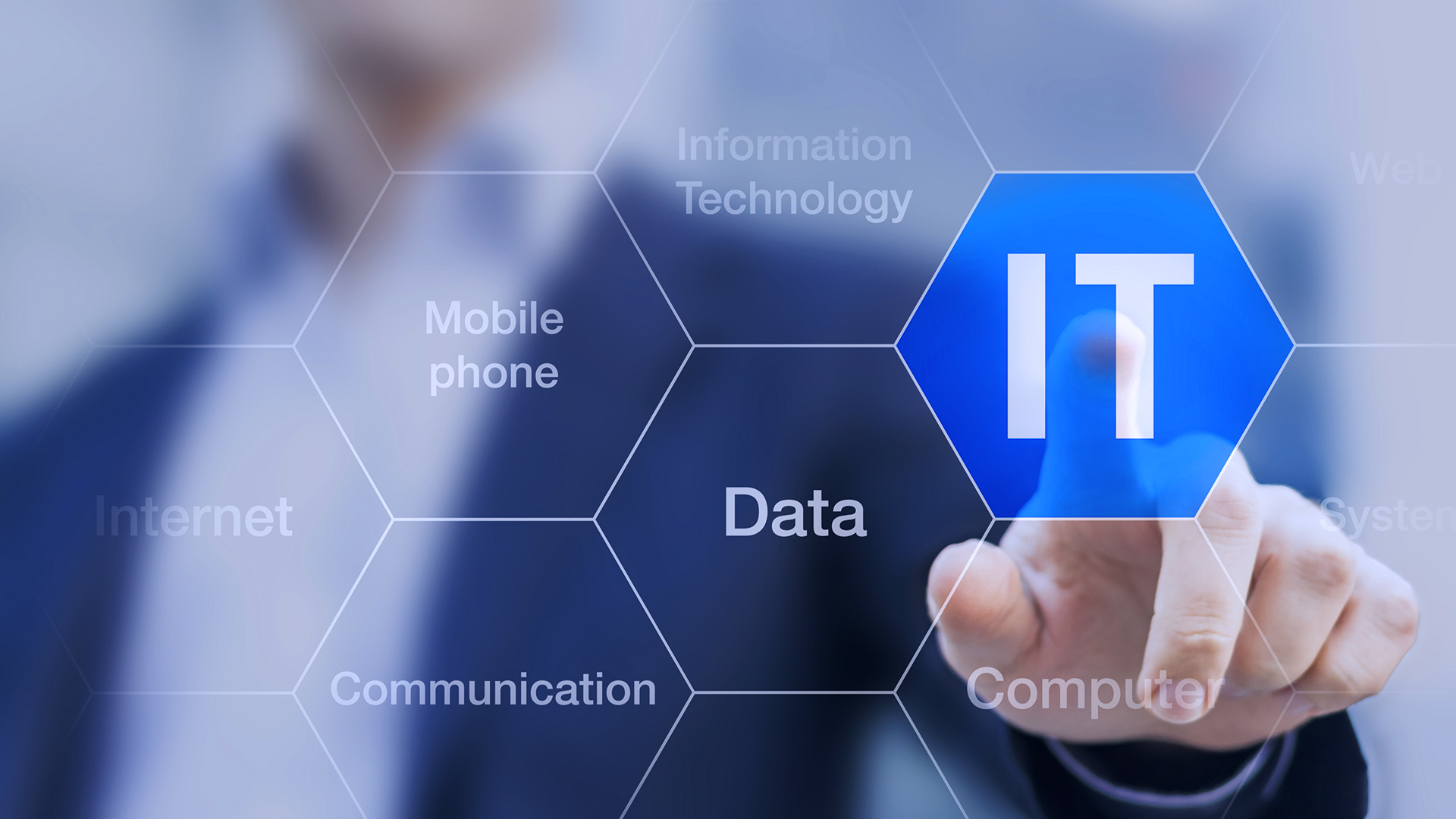 Infor is a leading US-based provider of enterprise business process management and business intelligence solutions. Designed to adapt and appeal to companies of all sizes, the US manufacturer's products have established themselves not only in manufacturing but also in other strategic sectors such as the automotive, fashion, food & beverage, equipment & rental and distribution industries. These enterprise solutions are not yet particularly well known in Italy, but are very popular in the rest of Europe and the United States. We discussed about them with Enrico Capogrosso, head of the mashfrog Group's Infor BU since January 2020, to learn more about the business opportunities and how his business unit is positioning itself to become a strategic player.
Enrico, a few words about yourself: how did you start out in the business?
I have a relatively colourful career background that started about thirty years ago. I started working in international marketing and then moved on to trade fair marketing until I became an entrepreneur, continuing to deal with operational marketing on the one hand and tourism on the other. After a short period as a consultant, I was introduced to the world of Infor: I joined the team of an international partner with the aim of promoting this technology in Europe. And so it began: my adventure in this world, which I soon fell in love with. In a couple of years, I managed to achieve such excellent results that I became one of the people responsible for the governance of this entity at the European level.
I joined the mashfrog Group in January 2020 in order to contribute to the achievement of the ambitious growth targets that the company had set itself to, with regards to the penetration of this technology in Italy and internationally. To date, I hold two roles: CEO of Mashfrog Iberica and Director of the Infor BU.
How do you combine these two roles?
Initially, these two roles were supposed to be closely integrated, in the sense that in the initial project, the idea was to converge almost all of Infor's activities within Mashfrog Iberica. As it turns out, today we continue to manage the national activities from Italy, while in Spain we are converging our international activities, with the aim of bringing the entire portfolio to the Spanish branch. I, therefore, continue to manage the two roles separately, assigning different tasks and times depending on the needs that one or the other requires: more operational and delivery-oriented for the Infor role and more bureaucratic and administrative for the management of the foreign branch. In particular, Mashfrog Iberica was very time-consuming in 2020, but, to date, I think it can be considered a fine success story, especially when we take into account the unique and complex circumstances that have shaped this last period.
Who are your team members, and where are they located?
For operations, I have the support of the whole team, but in particular, Oscar Pech, Solutions Director with important responsibilities in the delivery area, and Marco Camilotto, who is our Technical & Education Director, and the one who keeps the various team member assignments in order as well.
The Infor team as a whole is made up of around thirty people, some of whom are based in Italy, others from the Infor Academy in Belgrade, the UK, Dubai and, of course, Spain. It is a very heterogeneous team, whom I must thank for the passion and competence with which they work; it includes a senior team of about ten members with a very high level of expertise on the international markets, a base of business consultants covering all functional areas and a number of juniors in Belgrade who are bringing exceptional value to our projects. This diversity of team members is exactly our strength. It allows us to position ourselves in the market with a quality/price ratio that is difficult to achieve with other partners in Europe and the United States.
What are the main markets in which we have ongoing projects?
Right now our main client in terms of turnover is from the United States. We have quite a diverse team working for them, consisting of Italian, Spanish, American and Indian team members. This project is very interesting because it has allowed us to be among the first partners to develop integrations using the data lake, and consequently to position ourselves as a strategic partner for Infor itself.
Then we support Trelleborg Wheel System, the first client acquired by Mashfrog in the Infor area. TWS have their IT headquarters in Italy, yet they develop most of their projects abroad: the partnership developed with TWS is strategic for the practice and mashfrog as a whole, as we are their preferred partner of choice across different technologies.
I would also like to mention a project for a Spanish client with the roll out in the UK, which immediately positioned us in the European area as a reference partner for a specific Infor solution called Infor HCM (Human Capital Management) and allowed us to demonstrate our delivery capabilities regarding a technology that is very interesting and still fairly new on the European market.
Today we have an interesting opportunity in Greece, and we are developing a number of contacts in the MENA region, where we are an Alliance Partner for Infor. In short, this is enough to confirm how international and diverse the Infor BU is, and how it will become even more so, as we expand into new markets, first and foremost the United States, where – as mentioned – we are already working with an important client, but where we want to grow further, because it offers many possibilities.
To what extent has Infor technology penetrated our country?
In Italy, Infor LN technology has a fairly well-developed market, but it is somewhat far from our DNA: we are closer to another Infor ERP called M3, which has considerable flexibility that has allowed it to develop vertical "editions" for specific industries, enabling it to greatly meet requirements of most company processes in specific sectors. We are talking in particular of the food & beverage, fashion, manufacturing, equipment & rental and distribution sectors. The fact that Infor M3 is not yet well developed in Italy allows us to have many business opportunities in our country while continuing to increase our growth internationally, where M3 is already widely used. I mentioned the US earlier, but Northern Europe, the UK, the Netherlands and France are also areas where this technology is well established.
Let's talk about the Infor Academies: how did they come about, and what are the plans for the future?
The first Infor Academy was set up in Milan and created the team of business consultants still present in our market today. At the time, it leveraged the Infor Campus platform and aimed to develop skills and provide resources to Trelleborg, our customer with whom we started this business. It nevertheless allowed us to grow highly specialised team members who can work cross-functionally on various projects.
However, the Infor Academy organised by Mashfrog DOO in Belgrade in March 2020 was quite different. We believe this is the ideal blueprint for future editions: 50% of the time was dedicated to classroom training, and the remaining 50% was spent working directly on the platform. It was a great success, allowing us to bring four talents on board, despite the circumstances of the ongoing pandemic. We plan to organise a new Academy in the fall, in order to add at least five more junior members to our team.
Let's take a look at the future: what projects are you currently working on?
The Infor BU is constantly expanding, and there are several projects on the starting blocks. In Italy, we're about to start with an HCM implementation project for an industrial client. With another client, we're planning to implement Infor EAM technology, considered the leading global product for asset management. We're also working with a prospect in Greece who operates in the fish feeding micro-vertical where Infor M3's food&beverage cloud suite is the perfect fit. Meanwhile, we continue to support Trelleborg and other customers in the development of projects and rollouts in various locations around the world and aim to expand further in the MENA region, where we are an Alliance Partner. As mentioned above, we are also initiating a series of significant contacts in the United States, where we expect to soon be able to open a branch and launch some rollout projects for Italian customers, in addition to acquiring local net newcomers.