24 January 2023
Mashfrog invests in digital innovation and opens a new headquarters in Brindisi
The company contributes to the acceleration of digital transformation in Southern Italy by opening a new office in the Apulian capital.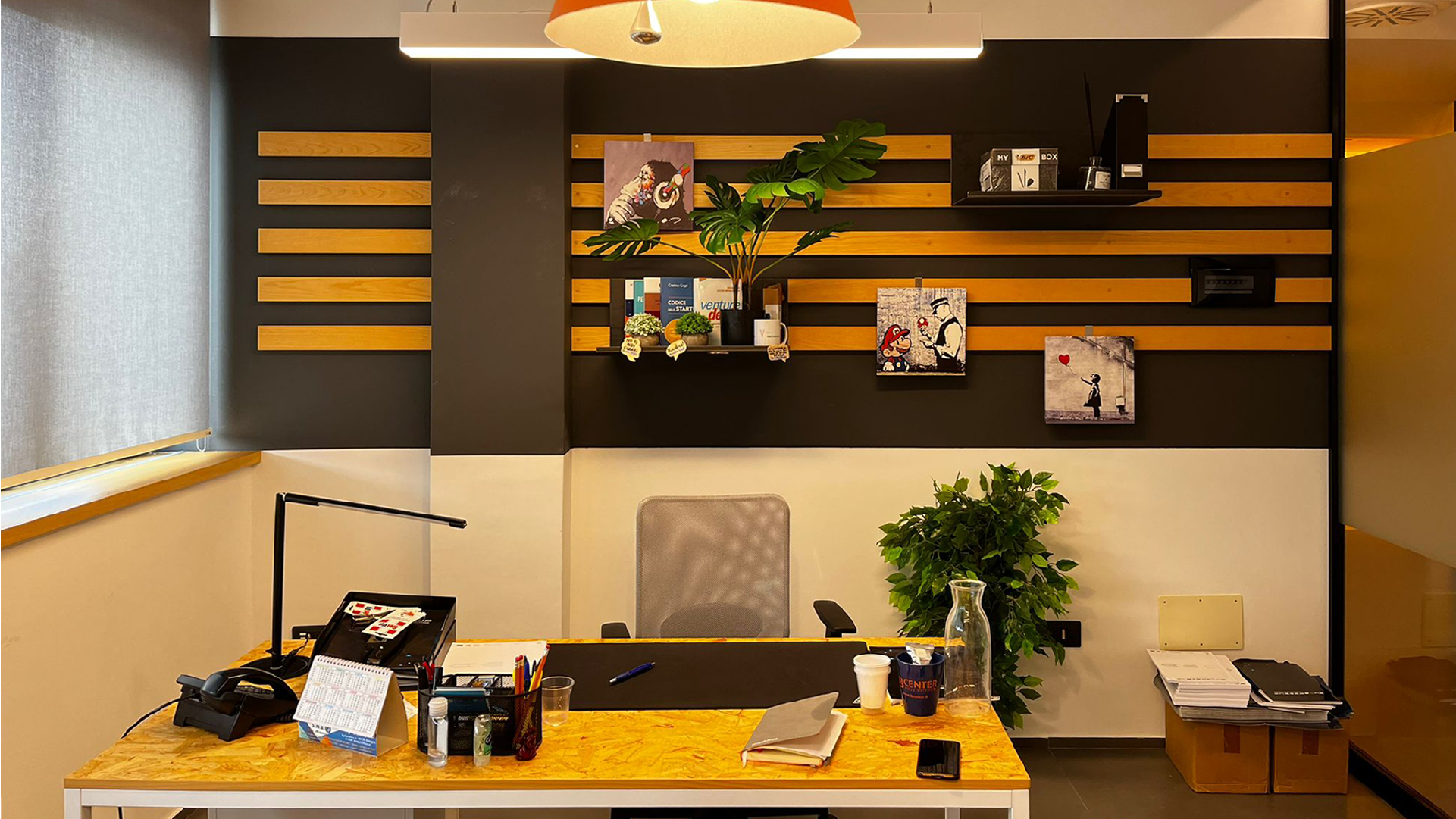 Last December saw the inauguration of the new headquarters in Brindisi, the most recent Italian headquarters of Mashfrog Group. Located in the IBCentre, a modern and welcoming co-working space located in the heart of the city, where the space is designed to support the most current and modern expressions of smartworking, able to maximise productivity, in a sustainable way. An important contribution of the company to accelerate the digital innovation process of Southern Italy and the professional growth of new talents in their hometown.
Objectives, skills and projects
The Mashfrog headquarters in Brindisi is focused on some specific areas of the digital world, in particular Salesforce, Digital and Innovative Technologies, such as Artificial Intelligence, Process Mining and Blockchain. With regard to the work team, an on-site recruitment activity is underway, with the aim of selecting and hiring local talents and professionals. Meanwhile, Mashfrog is implementing several projects on site at an important Apulian company in the water sector.
The new trend: accelerating digital innovation in small urban centres
Mashfrog's goal is to open offices in smaller and more remote cities, to encourage the digital transformation of Southern Italy and offer young talents the opportunity to work also from their hometown. One of the most significant effects of the pandemic is in fact the forced acceleration of that cultural and technological change destined to occur all over the world – in the not too distant future – which has pushed companies to embrace a new way of working: smart working. Remote working has also encouraged the return of many workers to their hometowns. One of the objectives of this new opening in Brindisi, therefore, is to provide young talents with the opportunity to work in their territory, offering them a job opportunity and professional growth, without having to move to more central areas, thus contributing to the acceleration of the digital transformation of Southern Italy.
Brindisi: the ideal destination for digital nomads
Last April the online portal Airbnb launched the "Live and Work Anywhere" program, with the aim of identifying the 20 destinations in the world most suitable for a collaboration between local authorities and tourism promotion companies, to equip and promote the territories as real "hubs" for digital nomads. In November the final event took place in which we also participated with great interest.
The result? Brindisi has been selected by Airbnb as one of the 20 best cities in the world for its quality-of-life ratio, becoming a "digital nomad friendly" destination. Based on the evaluation of a number of parameters, it has been shown that it has the right characteristics to allow digital nomads to support their lifestyle.
Mashfrog's decision to open a branch in Brindisi is therefore part of this scenario, in which the Apulian city is the ideal place to invest in digital innovation and professional growth of local skills.