12 July 2021
WMF 2021 is back, and so is mashfrog Group
This year the Digital Strategy room of the Web Marketing Festival will be fully powered by mashfrog Group. A presence that once again certifies the level of our professionals.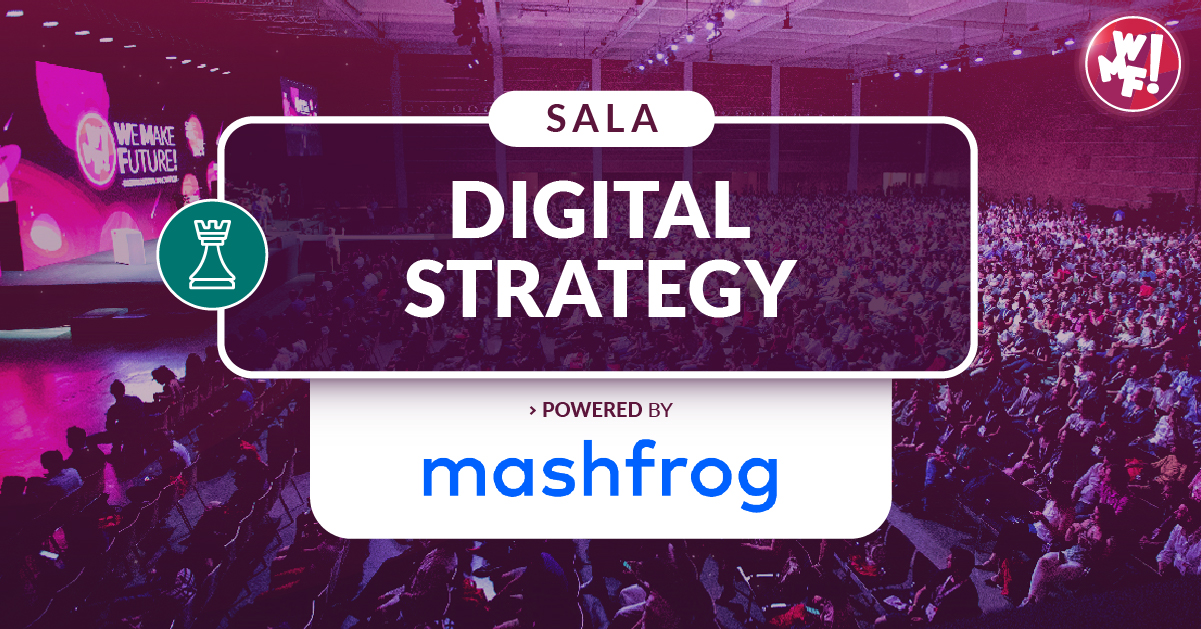 As is the case each year, the WMF is back for 2021, and this year it will once again be held in person! There are many meetings that will take place from 15 to 17 July in Rimini. The WMF is the most important Italian event in the sector, and the numbers of the last edition clearly explain the importance of this event: more than 100 talks and shows, more than 24,000 online participants for more than 100 events that were held in about 60 training rooms dedicated to specific topics.
Some of the most important topics that will be discussed and explored directly with professionals from the various sectors this year will be:
• Robotics, AI, VR & AR
• Aerospace & Big Data
• Startup and Entrepreneurship
• HR & Smart Working
• Sustainability and Climate Change
• Web Marketing
• The Advertising Industry.
Mashfrog Group is the main sponsor of the room dedicated to Digital Strategy, confirming its presence among the leaders in digital planning. Our professionals will also be present at the event, including Riccardo Piol, Head of Communication Area, and Fabio Dellutri, Sales & Account Manager Director Digital Area, who on 16 July will give a 30-minute speech entitled "Digital strategy: between the "impresa sapiens" ("sapiens enterprise") and platformisation".
The creativity of video and the effectiveness of Machine Learning, cross-media storytelling and the development of Saas solutions: Digital Strategy is all this and much more. Data, people and technology.
At WMF 2021, mashfrog will be showcasing some success stories of how to create an ecosystem of skills, services and processes that can add value to any brand in any industry.
We will talk about strategy, creativity and marketing as the pillars of an integrated approach that combines the human factor, data-driven logic and technological innovation to learn about and master the reason why of every business: the consumer and their digital universe.
And over the three days of the event, other names from the digital "make in mashfrog" world will also be in Rimini: Luca Sicari, Corporate Communication Manager, Fabio Ferri, Head of Marketing & Optimization Area, Gianluca D'Angeli, Global Sales Director and Luigiandrea Scaramuzzi, Business Development Strategy Manager.
Follow our channels to stay up to date!