19 November 2020
Miobenefit, the corporate welfare solution that's just one click away
Miobenefit is a simple and effective corporate welfare platform through which companies can provide a wide range of advantages and benefits to their employees. Let's see how it works.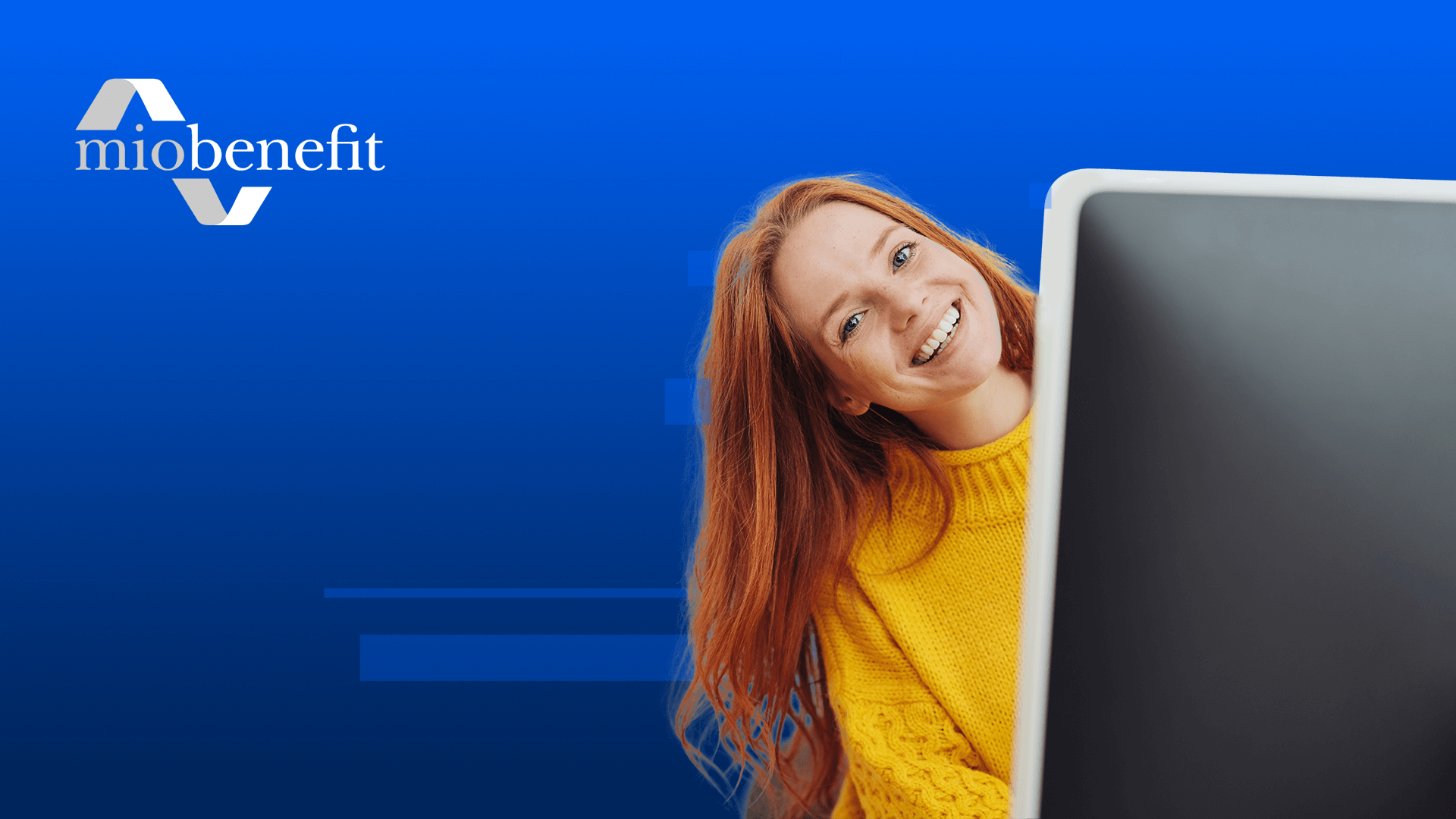 More and more companies now recognise that their employees' fulfilment, both in terms of quality of work and productivity, is determined by the right work-life balance and a good quality of life in general. This is why it is necessary to rely on corporate welfare programmes, which simplify the management and enjoyment of the benefits and services that the company offers to its employees, so as to improve the working environment and gain an effective increase in work performance as a result.
Introduced with the Italian Stability Law of 2016, "corporate welfare" is a way of supporting employees through benefits (vouchers for products and services, expenses reimbursements, etc.) and covers areas ranging from healthcare to training and from leisure to social security. Welfare benefits are exempt from tax and social security contributions for both employees and companies; however, to enter the system, they require a management structure and a technological infrastructure that many companies still lack. The most common option is to rely on an external provider, equipped with the requisite technology and business network to implement partnership agreements. Just like mashfrog, who have developed this alternative solution, known as Miobenefit.
What is Miobenefit?
Miobenefit is a simple and effective corporate welfare platform through which companies can provide a wide range of advantages and benefits to their employees, with the aim of promoting and fostering a climate of well-being in the workplace, increasing productivity and consequently business growth.
How does it work?
Miobenefit is a white-label platform; that is to say, a fully customisable solution that companies and welfare providers can integrate and utilise to manage the entire supply chain of provision and use of welfare benefits.
From the end user's point of view, Miobenefit is a veritable marketplace – a catalogue of products and services ranging from social security to leisure and from vocational training to health. On the platform, an employee who has signed up receives one credit, as provided for in the company's Welfare Plan, which they can spend on vouchers for the purchase of products and services, or by accessing the expenses reimbursement section.
What are the advantages for companies?
- Miobenefit is a "turnkey" technology solution that gives companies autonomy in organising every aspect of corporate welfare. An innovative solution that internalises the management of the entire system and creates the skills and expertise necessary for maintenance.
- It allows total control by the company. Once the technological infrastructure has been integrated, the company can also monitor usage by end users, assess satisfaction and preferences and ensure that the service is delivered as efficiently as possible.
- It empowers people with personalised plans, making it the winning choice both for the growth of the company and for employee satisfaction.
- It optimises company performance, because it ensures a better work-life balance and increases the purchasing power of employees, allowing them to access special rates and discounts.
- It is accessible from any device connected to the Internet, including via a tablet and smartphone webapp.
- It offers a comprehensive range of products and services, thanks to the agreements reached with dozens of partners, which are constantly being updated.
- It provides a guided support service, both to companies in the technological implementation phase and to employees, for a targeted and personalised selection of the best products and services for their needs.
The companies that have chosen Miobenefit
Since its launch in May 2017, many companies have chosen Miobenefit as their corporate welfare solution, and employees are equally highly satisfied with the benefits obtained quickly and easily through this online platform.
The companies and providers that have chosen Miobenefit include:
- Poste Italiane S.p.A.
- Unindustria
- Techno Sky (ENAV S.p.A)
- Tivùsat (tivù S.r.l.)
- Avio S.p.A.
- Prima Sole Components S.p.A.
- Birra Peroni S.r.l.
- Geberit Marketing e Distribuzione SA
"Choosing Miobenefit means investing in open innovation to make it easier for employees to access the benefits provided by the company's Welfare Plan, while at the same time simplifying and streamlining internal management processes"
(Fabio Dellutri, Head of Business Welfare Development of mashfrog Group)