22 September 2023
InfoCert renews "Futuro Digitale" platform
The new portal of Futuro Digitale, the online magazine of InfoCert (Tinexta Group) on digitalisation, developed by Mashfrog Group, is now online.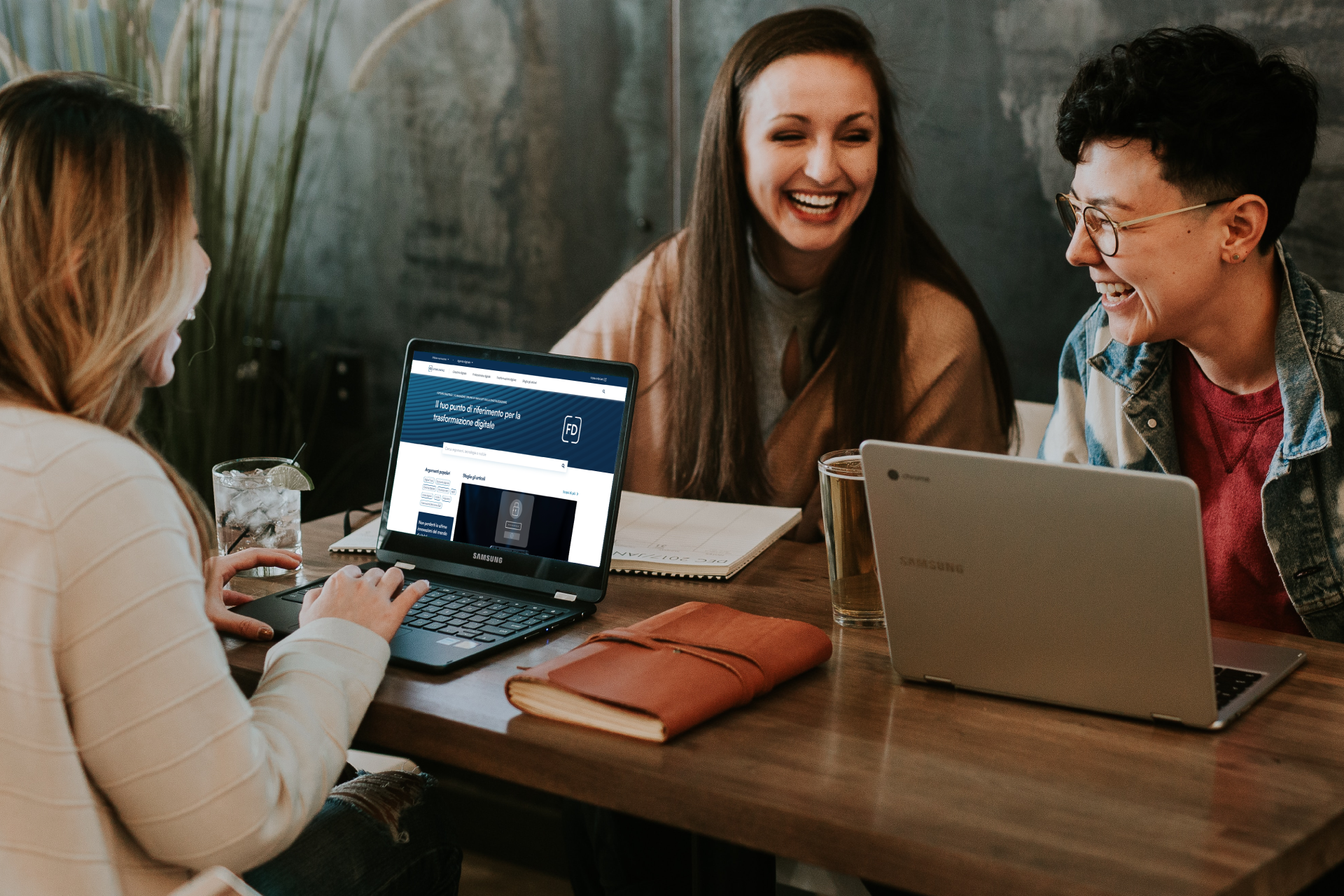 A renewed and more efficient portal developed by Mashfrog for Futuro Digitale, the online magazine on digitisation topics by Infocert, a company specialising in providing digital signature services, authentication, and document management solutions.
The magazine contains articles on digital services for citizens, digital tools useful to any professional, and digital transformation processes that have an impact on the most diverse aspects of our daily lives.
The project lasted about two months and covered many areas, including:
Graphics: The interface has been completely redesigned to make the user experience more engaging and effective. The focus on mobile compatibility ensures that Futuro Digitale is equally functional on mobile devices, thus offering a seamless experience.
Enhancement of the search engine: The search engine has been significantly upgraded to guide the user by providing intelligent suggestions that make finding the desired content easier. A feature that significantly increases the effectiveness of the website and improves the user's search experience.
Performance Optimisation: unnecessary functionality has been eliminated, and the number of plugins has been reduced to the bare minimum. The result is a faster, more responsive and reliable platform. The aim is to ensure that Futuro Digitale is able to handle large amounts of data efficiently.
Accessibility and Text-to-Speech: A text-to-speech function has been implemented to increase the accessibility of the website's content, ensuring a platform accessible to everyone, including users with disabilities. In fact, this function allows users to reproduce and listen to the texts on the website, thus extending the canons of accessibility already provided by WordPress.
Front-End Developed with Elementor: A distinctive aspect of this update is the use of Elementor for front-end development. This innovative plugin allows customers to autonomously customise their portal without having to reach into the source code. This level of autonomy guarantees unprecedented flexibility in the creation and management of the platform.
Agile Methodology and Customer Involvement
A crucial element of this project was the Agile methodology adopted, which fostered an active participation of the client in each stage of the process, from design to implementation. This approach has enabled continuous adaptation to the client's needs and the creation of a final product that fully reflects the client's expectations..
"Our collaboration with Infocert aims to accelerate digital transformation, helping to make Italy more competitive in the digital economy. This portal is a point of reference for anyone wishing to explore opportunities in this area, positioning Infocert as a leader in accelerating digitisation in the country. It is a source of pride for Mashfrog to have been an integral part of this project." Commented Fabio Dellutri, Solutions Sales Director of Mashfrog Group.