17 March 2023
Professional growth and paternity leave: Daniele's story in Mashfrog
Daniele tells us about his experience on company initiatives that have supported his paternity leave, highlighting the company's focus on gender equality.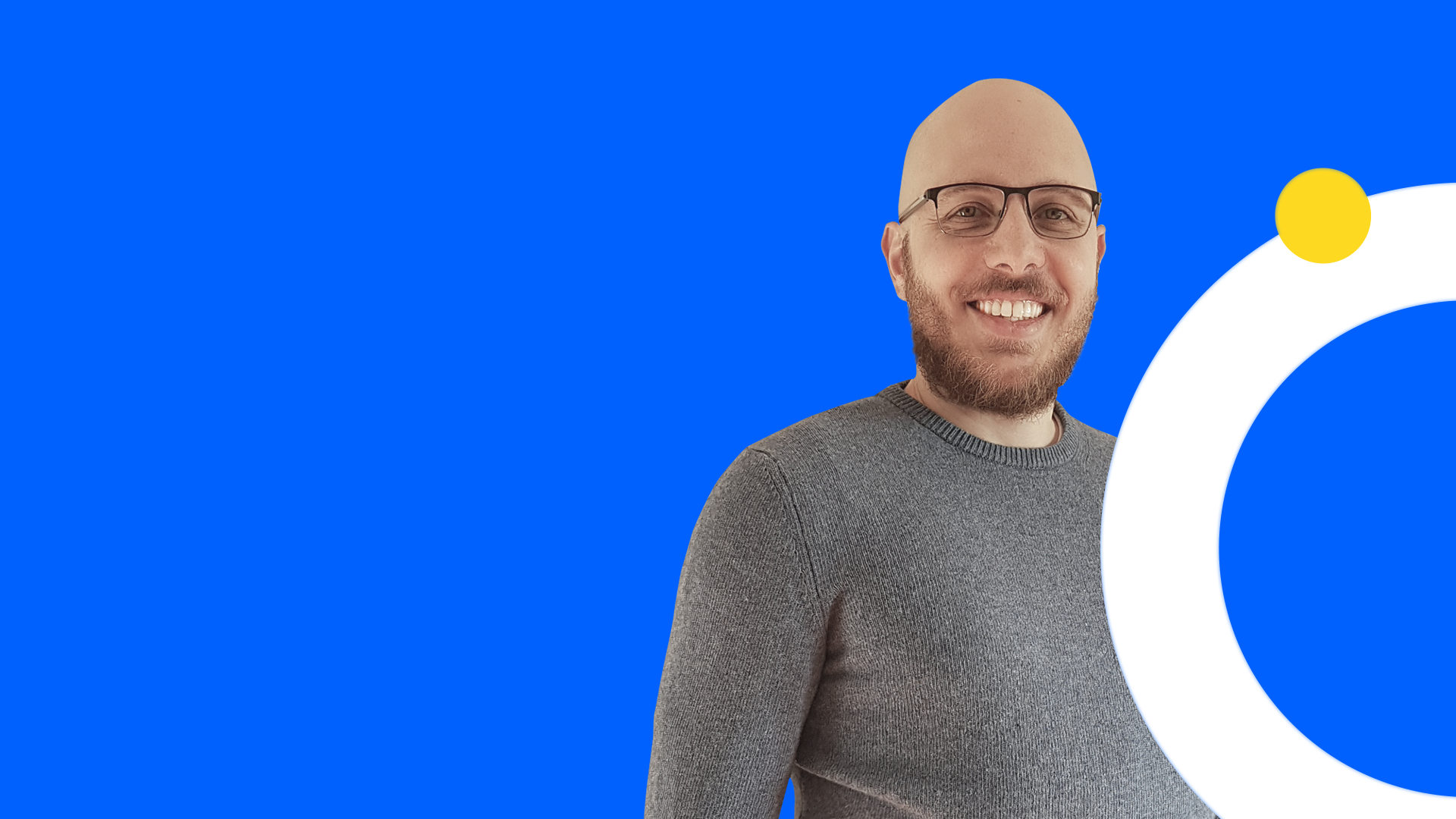 Daniele is a Software Analyst and has been working at mashfrog since 2015. He recently became a father, just in time for the launch of some company initiatives in support of new parents. We asked him to tell us his point of view on his experience working at mashfrog, in particular on the management of new approaches to parenting within the company.
Tell us first of all about your career path
Already during secondary school I had gained some experience in the IT field, having always been very passionate about this sector. After that I started my university studies, graduating in Computer Engineering at the University of Rome "Tor Vergata"; immediately after defending my thesis I began working at mashfrog, where I have been working for eight years.
What has your professional development within the company been like?
When I joined, the company needed an IOS developer; I had Android experience that I had gained during my university years, but I immediately expressed my interest in learning new technologies. After an initial training period of about two weeks, I was immediately assigned an important project with an American client. After that, I was involved in smaller projects, which I nonetheless used to gain some experience in IOS technology, so I was assigned to the company's core projects, which involve the client ENI, and where I am still currently a Team Leader and reference point for the ENI Live and Enjoy applications.
I introduced the use of the React Native framework in mashfrog, the infrastructure that would later be the starting point for new projects and that is still being maintained on some historical projects, while on new projects we are moving to Flutter, an open source framework developed by Google and based on the Dart language. My path within the company has been linear and always growing and I am very satisfied with the opportunities and awards I have received over the years.
In the meantime, you have also become a father: what company benefits have you enjoyed during this period?
Yes, my daughter was born in September 2022. I immediately took some of the mandatory ten days of leave, which I then finished up during the Christmas period. I was pleasantly surprised to discover that, precisely in those days, the company was starting a new initiative in support of parenting, namely the voluntary extension of paternity leave: an additional period of leave available to new parents to be used within the first year of their child's life. For me it was very useful to have these extra days available, to be able to be present at some of my daughter's medical visits: thanks to this company initiative, I was able to follow the entire healing process of my child closely, and provide moral and practical support for my wife.
In addition to this lovely initiative, I also received the moms and dads bonus, an economic contribution that all new parents receive at the end of the mandatory leave period. I am very happy to work in a company that also supports fathers, also because no one can really know the internal balance of a couple and it is right to show closeness to both mothers and fathers: this is also gender equality.
Are there other initiatives that you think should be implemented to foster new parenting?
Among the initiatives that have become indispensable, I would add remote working, which for a new parent is really a great help. Also from this point of view, at Mashfrog we are pioneers: we were among the first companies to include it in 2019 and we have been very good at maintaining and structuring it after the pandemic. I feel very fortunate to work in such a flexible company, which allows its employees to work from home when they need to.