22 December 2022
Three teams and one sporting DNA: Kappa's Keep Performing campaign
Kappa has chosen Mashfrog Creative Solutions to create the launch videos for its autumn-winter campaign. This season, the cross-cutting sports brand will be conveying its message through the stories of three very different teams.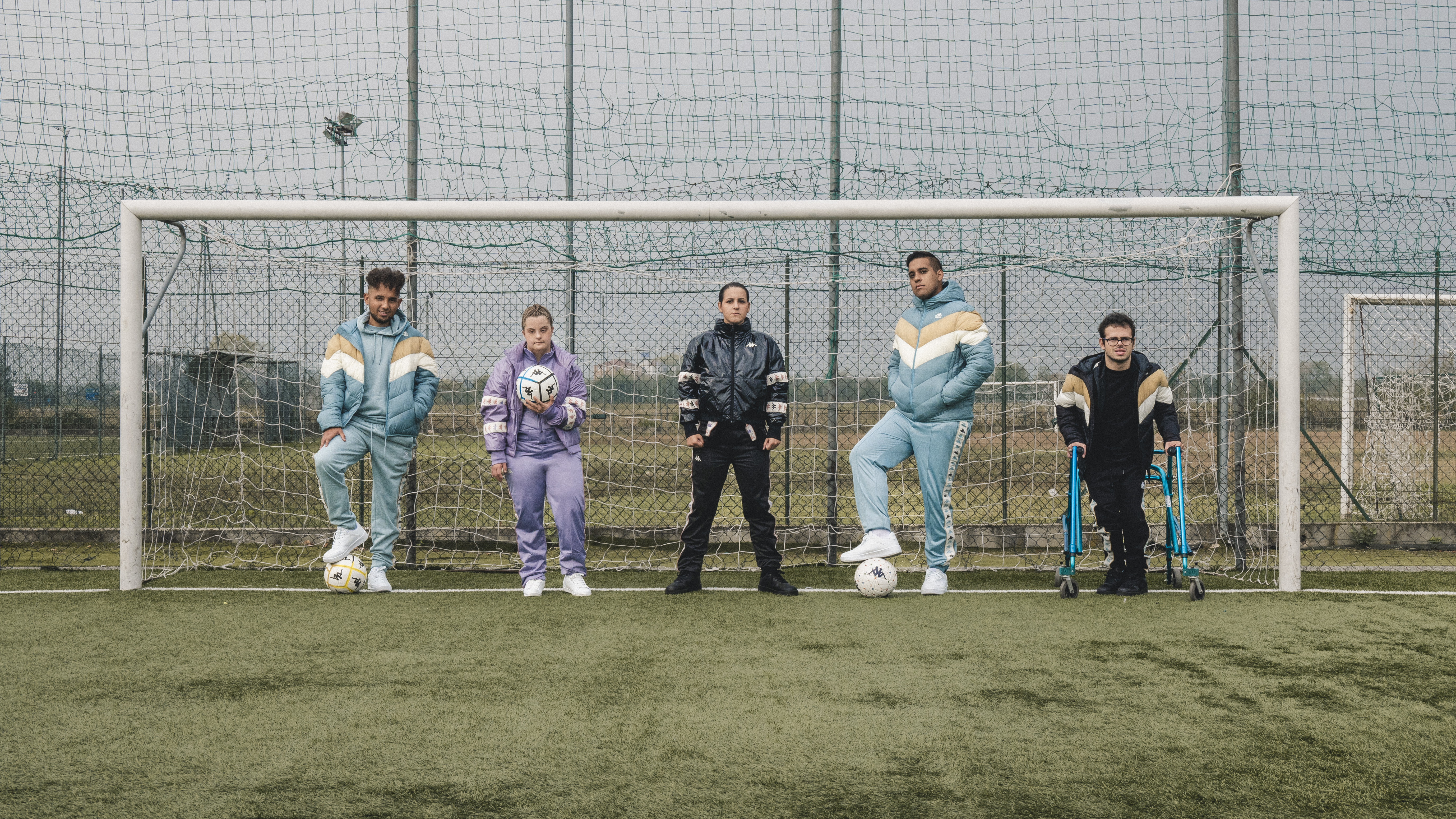 Keep Performing is the name of the campaign entrusted by Kappa to Mashfrog Creative Solutions, to launch its new autumn-winter collection. The challenging mission is to convey the cross-cutting appeal of this brand, whose sportswear and clothing collections are aimed at everybody, without discrimination. The brand's sporting DNA is the main theme of the campaign and a starting point with many destinations including music, street life, art and suburban culture.
The MCS team found the perfect approach to the campaign concept, by presenting three testimonials with broad appeal and the ability to engage a diverse audience, while transmitting the core message of the dual claims "Winning Starts Within" and "Keep Performing". The teams chosen to feature in the campaign are:
Truly Design

, an alternative design and communication studio specialising in 3D graffiti, anamorphic art, office graffiti, wall art and branding.

Insuperabili

(the name means "Unbeatable"), which is a football school for boys and girls with physical or motor disabilities.

Strulle

, the most iconic deejay trio on the Italian and international LGBTQIA+ scene.
For each team there will be a main video, two video pills, three video looks (focused on the details of the clothing) plus additional content with a social media slant. In total, six videos per team. The campaign went live on 2 November with the publication of the first video on the social channels of Kappa and Kappa Sport, running for approximately one month with releases spaced over the four weeks.
The team at Mashfrog Creative solutions have created, developed and managed the entire campaign, from taking the brief through to the creative concept, production and post-production. Adi Kulovic worked as a strategist throughout the project and also devised the concept together with Francesca Masucci (Art Director) and Davide Lemma (Executive Producer). At the production stage, Roberto Tafuro was directing, with Riccardo Cocozza directing the audio side along with a number of external operators. Roberto, with the support of Antonio Bellusci, also took care of the editing and post-production. This was teamwork that produced an excellent result, which fully met the client's expectations and yielded top-quality original multimedia products.
Here is one of the videos made for the campaign. To view them all, just visit Kappa's YouTube channel.