03 November 2020
SEO: What is Search Engine Optimisation?
What is SEO used for? What does the work of an SEO Specialist consist of? And what main optimisation activities are developed as part of an integrated digital marketing plan?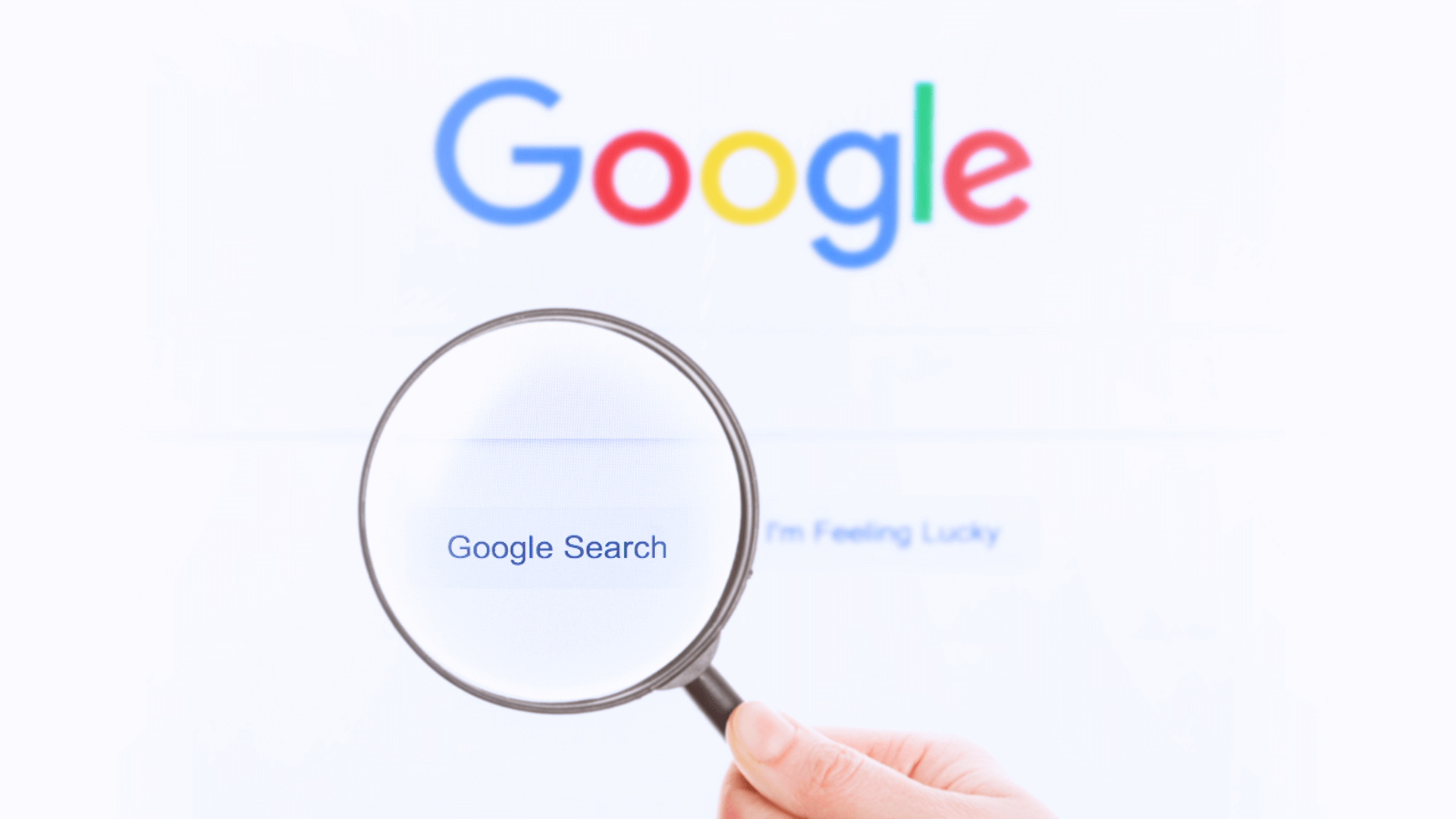 We asked Alessandro Aldieri, SEO Specialist and CRO of the mashfrog Group, this and other questions to better understand the meaning of the acronym SEO and how this activity is included within a digital marketing strategy. Alessandro was given the opportunity to tell us about his work through a webinar created as part of the "mashfrog digital youniversity", a series of virtual training meetings created with the aim of enriching and sharing the skills of the Group's different business lines.
What is SEO?
SEO is an acronym that stands for Search Engine Optimisation. It is a branch of digital marketing that represents the set of strategies and practices aimed at increasing the visibility of a website by improving its position in the unpaid results of search engine rankings, also known as "organic" results, i.e., those not influenced by paid campaigns.
SEO strategy calls for two types of actions, which are divided into two reference macro-areas: on-site actions and off-site actions.
On-site actions
These actions are within the reference site and can be of various types, depending on the element to be improved.
- Content: analysis of the keywords users search in relation to the business in question.
- Site structure: internal browsing is improved, favouring the most important content.
- Loading performance: activities related to the database, server, HTML, CMS.
- Usability: improving the appearance of pages, making them usable from any device.
Off-site actions
These actions address brand mentions outside the reference site and mainly refer to link building activities, aimed at improving site mentions from other themed portals.
The optimisation work is also divided into two intervention assets:
- Strategy. An analysis of the reference market identifies which keywords users search for, i.e., the ideal audience of the business, thereby identifying the most commonly searched keywords for a given topic. Competitors' strategies are also analysed to see if there is room for improvement and to understand how they respond to user queries.
- Practices. There are an infinite number of practices; however, they can be divided by macro-topics into optimisation of site structure, HTML code, textual content and management of incoming links (called backlinks).
Therefore in general, the fundamental aspect of SEO is the need to understand our audience and what users want, and above all, understand what answers to give first to search engines and then to users.
Pros and cons of SEO
Alessandro laid out the strengths and weaknesses of SEO quite thoroughly, which are fundamental to know when proposing this type of work to a customer. So here are the six pros and six cons of SEO.
PROs
- Free traffic that lasts over time, even when the SEO work is suspended or ended.
- Users in line with the business, because SEO seeks a connection between the demand offered by the brand and the answer sought by users.
- It is a great prospect/lead/transaction acquisition channel.
- It favours user experience, a very important element for SEO, especially from mobile devices.
- It supports a company in perceiving growth opportunities, also thanks to the continuous comparison with competitors to cover any areas where the brand still lacks visibility.
- It allows budget savings related to paid campaigns.
CONs
- It can take a long time to obtain an increase in traffic.
- Algorithms are updated without prior notice, leading an SEO specialist to notice changes in a company's rankings or those of competitors.
- Constantly changing rankings. Stable rankings don't exist; even if we do a great job, they always change depending on geolocation, device, browser.
- Sites must worked on globally, at the level of the server, CMS, content structure, external links, tracking and migration, and improvements must be made when necessary.
- There are over 200 ranking factors, although an SEO expert knows that only a few of these actually bring results.
How difficult is it to do SEO?
Alessandro continued his analysis, explaining that the effort of SEO actions is directly proportionate to certain factors, indicated below.
- Competition, because the presence of many competitors indicates very strong user demand. However, the more competitors competing in the rankings, the more difficult it will be to climb the rankings. When the competition is high, it is necessary to invest a great deal in terms of time, budget, content, external mentions, usability and performance.
- Platforms: e-commerce platforms have greater difficulty being ranked
compared to information portals, as by their very nature they have less content, given that Google rewards information content rather than promotional content or content containing transactional terms. The use of certain front-end related technologies can also hinder SEO work, such as the use of JavaScript, because they weigh down the site and make the search engine's rendering more difficult.
- Type of sector, because there are also more competitors and more results in the sectors with higher search volumes. The most difficult sector by far is travel, but others such as betting and adult are also really very complex.
Activities for which SEO consultancy is necessary
When is it best to request the consultancy of an SEO specialist? Certainly all those in which the brand wants to improve its positioning in search engines, but Alessandro went into more detail about the various activities for which SEO consultancy is almost a must.
- Development of a new portal. In this phase, it is important to have an SEO specialist carry out an audience analysis to understand what users search for online, which transactional keywords they use for purchasing. This analysis allows to define the semantic structure of the site in order to distribute all the topics within it, using generic terms for the categories and more in-depth terms inside product pages. The technology chosen during development is also fundamental for the success of an SEO activity: the server must respond in a few seconds, the website must be mobile-friendly, it must contain a site-map and many other technical factors relevant for the SEO.
- Migration of a portal or part of the website, because when changing platforms it is important to pay attention to different activities in order to induce both users and bots to visit the new pages. The goal is to minimise possible fluctuations in organic traffic due to changes in paths where the URLs differ compared with the previous architecture. This can happen for example when the website changes security protocol (from HTTP to HTTPS), domain name or some browsing paths.
- Graphic restyling. Sometimes when a new website is being created, its technologies are also changed, perhaps passing from a simple CSS and HTML to a site with Javascript, with various rendering activities that make loading heavy. In these cases the impact of this activity must be reduced as much as possible to preserve SEO, as Google penalises slow sites and reduces their traffic.
- Textual changes. If a site is ranked well for certain keywords, it means that it contains content that answers those questions well. So any type of change to that content can cause lower and therefore less traffic, which can gradually become increasingly significant.
- Change of platform or CMS. It is very important to intervene on the SEO side with the transition from one type of platform to another, in order to instruct the server with appropriate redirects. In fact, Google stores any site URL, so it is important to make sure that all the requests from the search engine which refer to the previous routing are redirected to the new URL with 301s (permanent redirects). This avoids losing any traffic and indexes the new URLs faster.
- Increasing mentions and inbound links. SEO is recommended when it is possible to improve external mentions. When campaigns that bring traffic to the site are under way, including banner campaigns, it is also important to rely on an SEO consultant who can make sure that the banner also brings organic traffic to the destination website.
In conclusion, to obtain results from SEO work, it is important to define a strategy focusing on results, improve the platform based on user experience and search engine experience, and above all, increase online brand reputation through mentions.
SEO Specialist & CRO Alessandro Aldieri started out as a web developer and then acquired strong skills in search marketing, obtaining excellent results in various sectors. His individual Google Analytics qualification, combined with his scientific academic background, make him particularly inclined towards data analysis and in particular the observation of user behaviour, in order to improve the conversion process. He has been with Mashfrog since October 2017 and deals mainly with SEO and Rate Optimisation Conversion for several of the group's customers.