28 September 2021
Pracedo Demonstrates Excellence within Salesforce Ecosystem
Pracedo, a Mashfrog Group company, announced that it has been named a recipient of the Salesforce Partner Innovation Award in the Trailblazer category, showcasing leadership within the Salesforce ecosystem.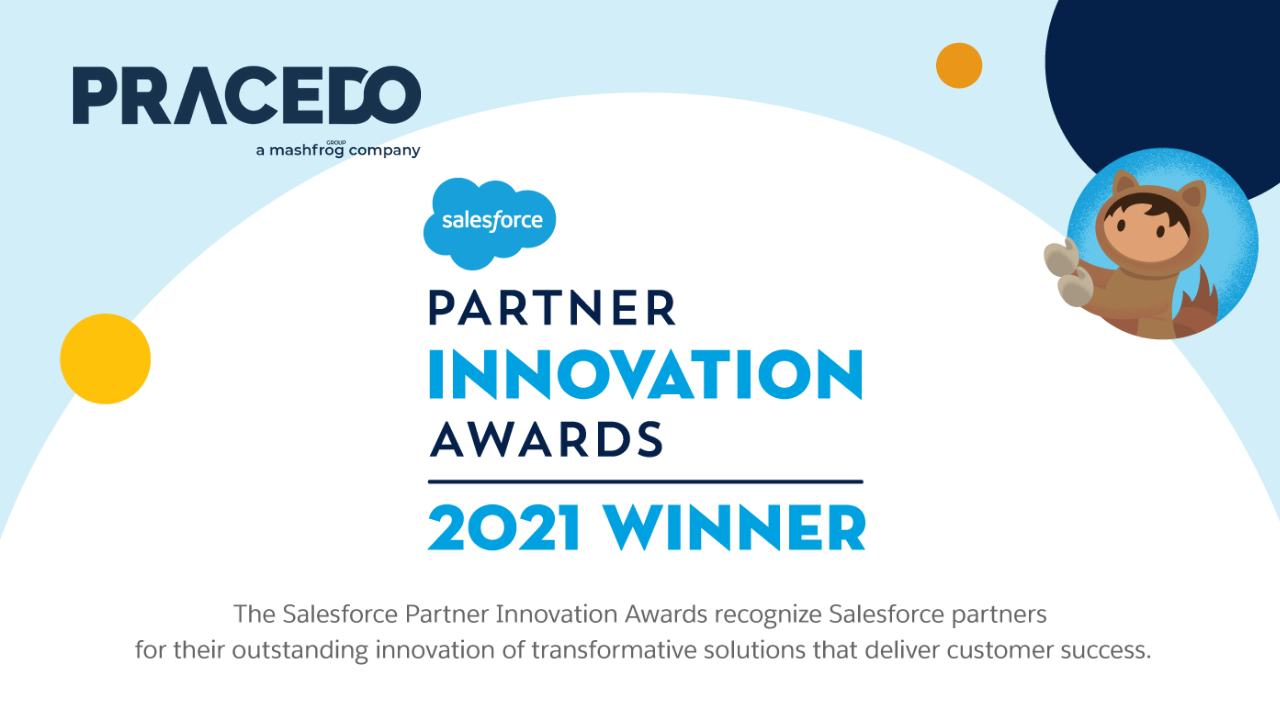 This award recognises Pracedo's work as a leading Trailblazer for its commitment to developing outstanding Salesforce talent. Through their apprenticeships and academies, Pracedo is creating the next generation of Salesforce ecosystem leaders and experts. Combined with their commitment to diversity and authenticity, these programmes have benefited Pracedo's customers and partners, allowing them to quickly scale and adapt to the increasing demand for skills and innovation.

"We are relentlessly passionate about growth and learning. Our core values of growth and education are integral to our company culture and the success of our consultants and customers. I am proud of the global Pracedo team for this recognition of our commitment in these areas." Matt Schutz, the CEO and Founder said.

This award comes after Pracedo recently announced they are on track for 46% Year on Year growth. Pracedo is forecasted to exceed 100 certified consultants globally in 2022. In the last month, Pracedo boosted its executive team with combined Salesforce experience of over 50 years, and has also engaged a number of seasoned consultants and business executives in both sales and marketing.