16 October 2023
Mashfrog in the spotlight at SAP NOW
Professionals from Mashfrog's Enterprise Digital Evolution Business Unit will attend SAP NOW event as Top Sponsors, presenting two innovative projects.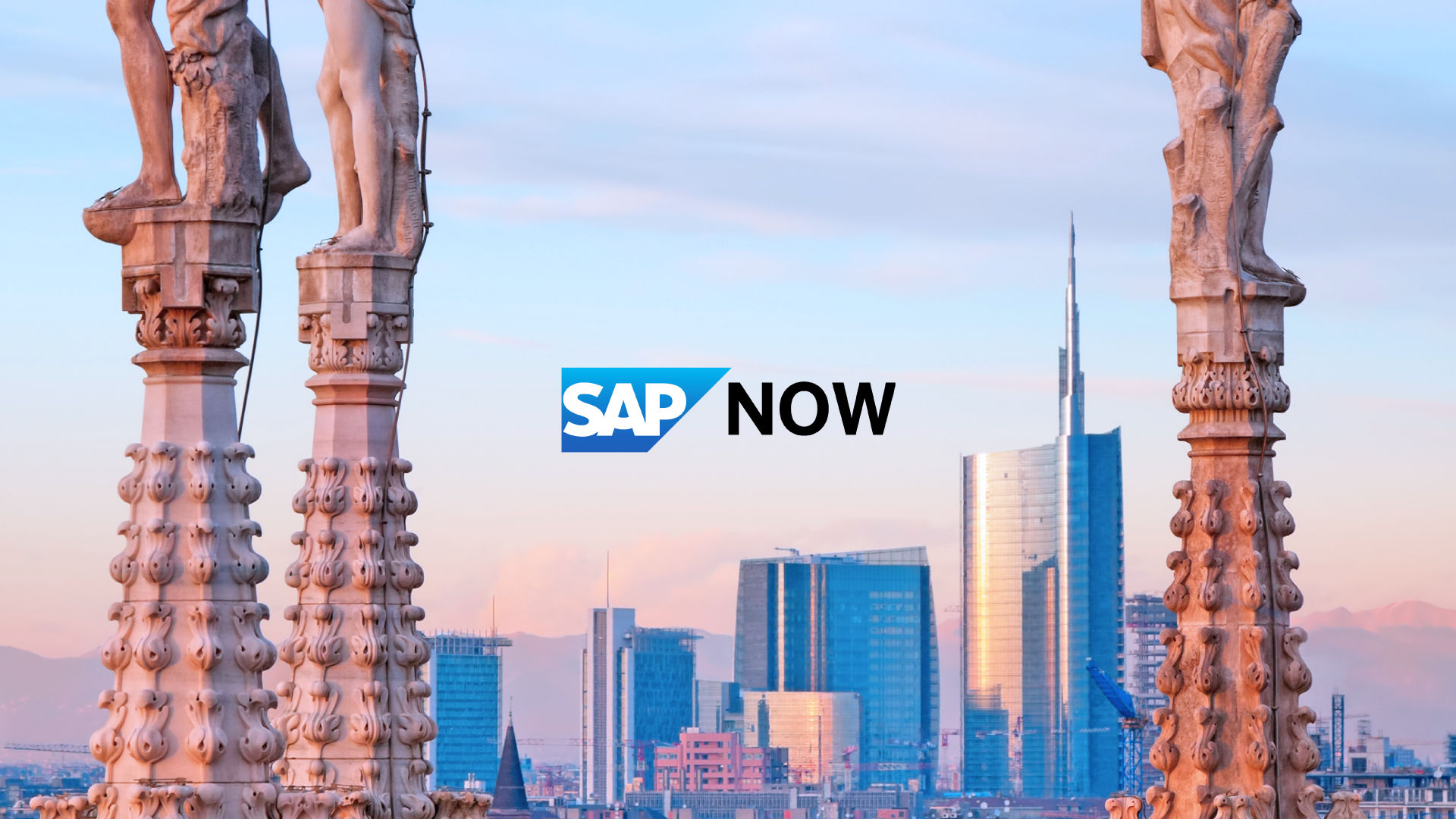 SAP NOW is the major event for the business community organised by SAP Italia. Each year, it brings together entrepreneurs, managers, opinion leaders and industry experts, becoming an important showcase for innovation and sustainability in our country. In this edition, which will take place at Superstudio Maxi in Milan on October 26th, the theme "Future-proof your business. Facing new challenges at the speed of change" is of critical importance, as it highlights the need for companies to gain agility and adopt smart and sustainable solutions to ensure their growth and resilience.
At the event, more than 50 SAP partners will share their experiences and innovative projects, exploring how cloud, artificial intelligence and sustainability can help make businesses "future-proof".
Among these 50 guests Mashfrog will participate as a Top Sponsor, giving two speeches in which professionals from our Business Unit Enteprise Digital Evolution will present two projects together with its clients, illustrating how the latest generation SAP solutions have significantly improved their business processes:
ACWA Power with SAP Signavio: give me your data and I will tell you how you work: Mashfrog supported ACWA Power in analysing its procurement processes with the help of the SAP solution Signavio Process Intelligence. The solution, thanks to the use of accelerators, allowed a fast and detailed analysis of the group's procurement activities, highlighting both inefficiencies and best practices.
Anas Geognostic Surveys go smart with Mashfrog: Anas, with the support of Mashfrog, developed a SAP implementation project that allows, by exploiting the cartographic component, full collaboration with the on-site forces in real time. The technological solutions chosen are SAP GEF (Geographical Enablement Framework) on SAP S/4HANA for employees and SAP BTP for supplier access.
It will be an opportunity to learn from real experiences, understand how companies can successfully face current and future challenges using SAP technologies, participate in Customer Talks, presentations, showcases and networking moments.