15 June 2022
Mashfrog Group at Wire 2022 with the Industry 4.0 Smart Factory
Our company will participate in the most important international trade fair dedicated to the wire, cable and tube industry.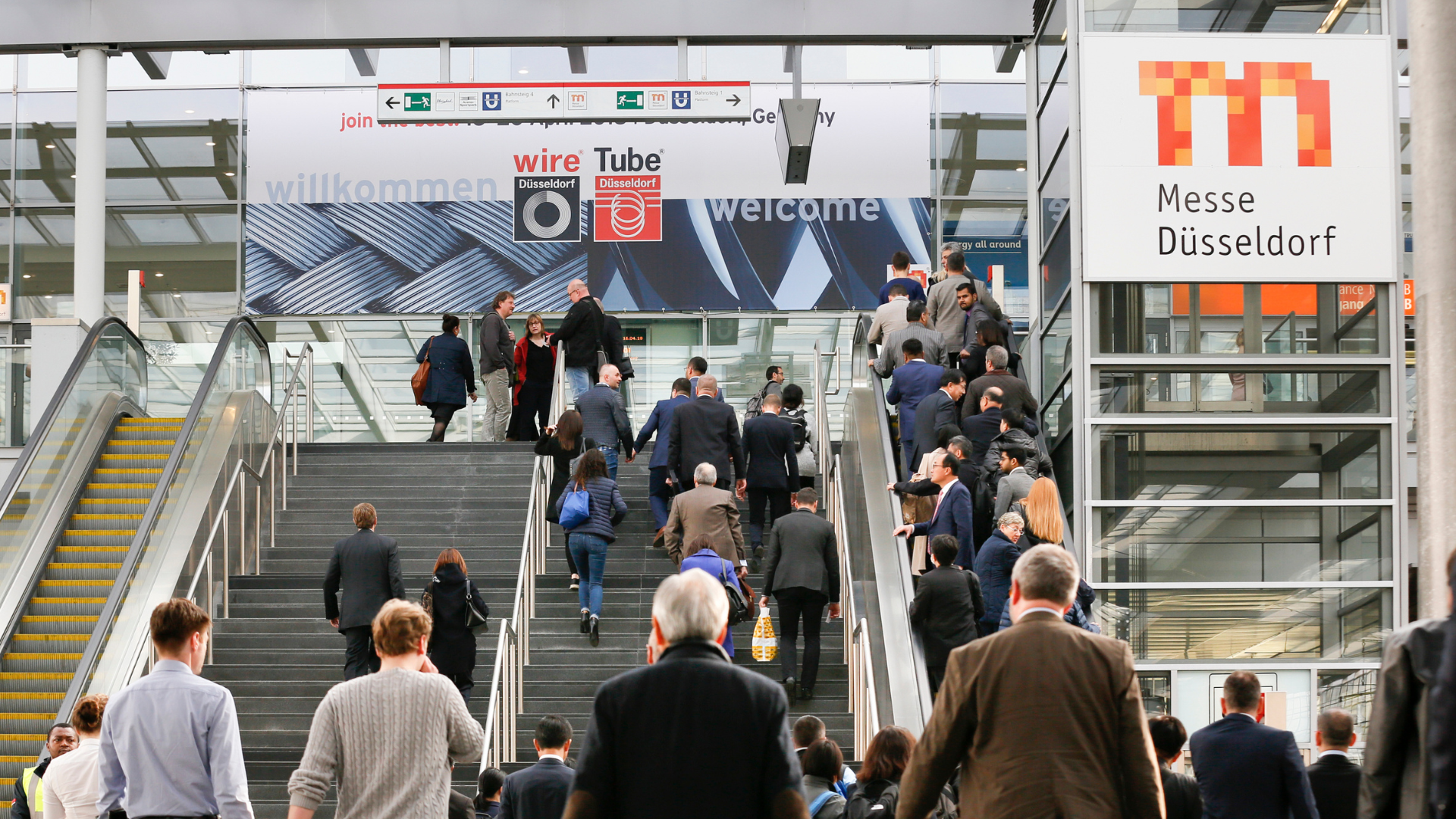 Mashfrog Group will participate for the first time at Wire & Tube 2022, the most important international trade fair dedicated to the wire, cable and tube industry, which will be held at the Düsseldorf exhibition centre from 20 to 24 June 2022.
Wire and Tube: an international event
For more than 35 years, industry professionals and operators have been meeting in Düsseldorf to present the latest technologies for the production of cables and wires, plants, accessories, machines for processing and transforming pipes, piping systems and all products, services and novelties related to this market, but also to meet, exchange ideas, update and re-establish the dynamics that are essential for launching interesting business opportunities.
This year, the event is finally back to normal with people attending to welcome more than 1,900 exhibitors on 95,000 square metres of exhibition space divided into 13 exhibition halls: Wire will occupy halls 9 to 14 of the exhibition area, while Tube will take place in halls 1 to 7.
Exhibitors from Europe (Italy, Turkey, Spain, Belgium, France, Austria, the Netherlands, Switzerland, Great Britain, Sweden, Poland and Germany) are expected to participate in the 2022 edition of Wire Düsseldorf, as well as a number of international exhibitors (in particular from the USA, Canada, South Korea, Taiwan, India, Japan and China). The last edition with people in attendance of Wire & Tube in 2018 recorded over 71,500 visitors (69,000 in 2016) from as many as 134 different countries.
Professionals and operators from various production sectors are expected to attend the event: not only from the wire and cable industry, but also from the steel and non-ferrous metals, automotive, construction, chemical and petrochemical industries, electronics, trade and services.
Mashfrog at Wire 2022
We at Mashfrog will also be there with a dedicated stand in Hall 14 at Messe Düsseldorf. Always committed to developing innovative digital solutions for strategic markets, we will be presenting SmartFactory – a complete, turnkey Industry 4.0 solution for production planning that optimises processes and reduces production time and costs – and all our most innovative solutions for integrating technology and business and supporting customers in their Digital Transformation processes, to visitors at Wire 2022.