29 May 2023
Infor and Mashfrog expand their Global alliance Partnership
Mashfrog Group and MashfrogUS are announcing a new partnership with Infor for Europe and North America: a global synergy for digital excellence.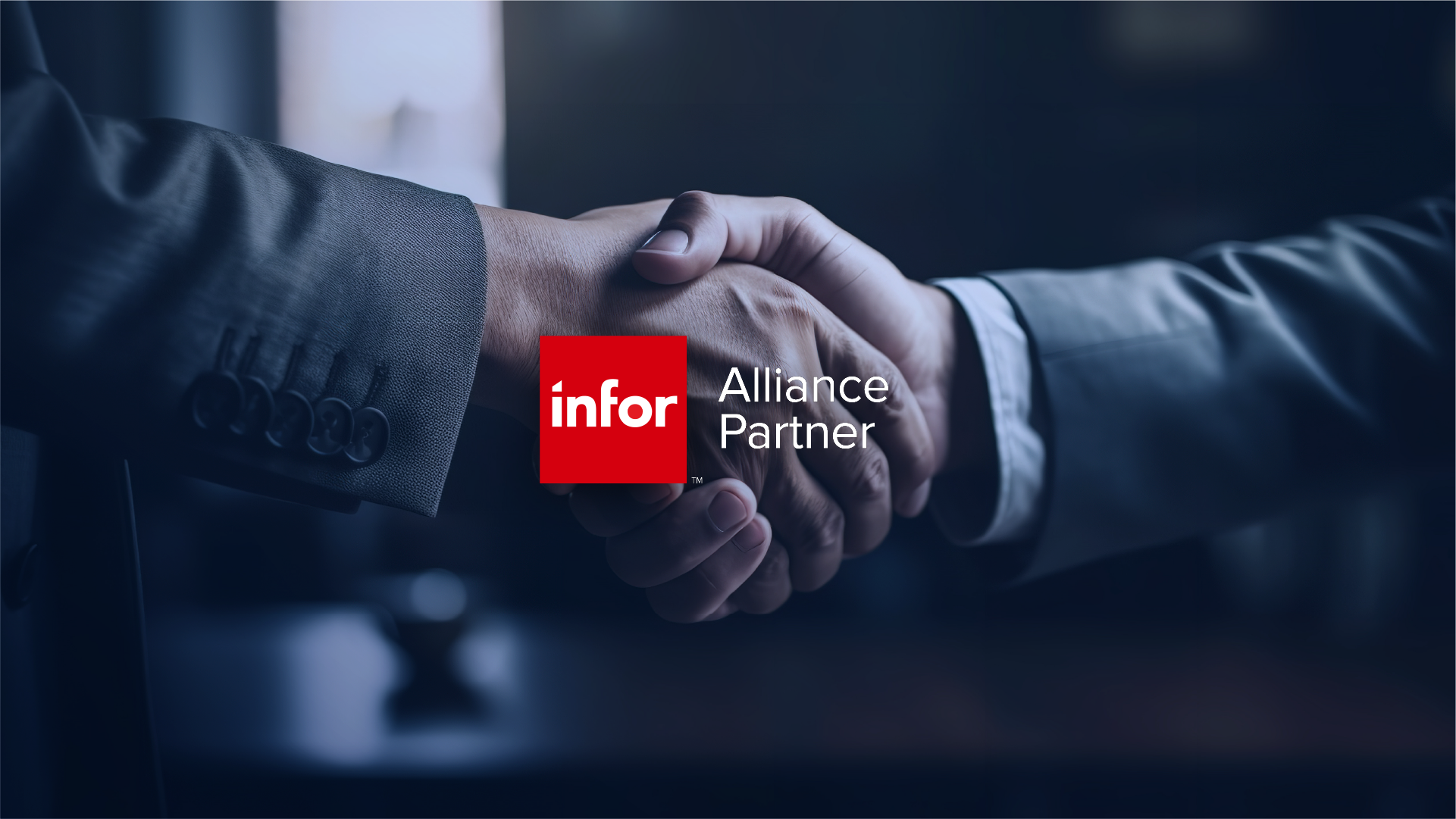 Mashfrog Group, a global Infor-focused digital transformation firm, and Infor, the industry cloud company, today announced an expanded global alliance partnership to deliver integration and implementation services for Infor Cloudsuites, with M3 core ERP systems, in North America and Europe. The scope of the alliance between Infor and Mashfrog Group is anticipated to add value to both companies and customers by delivering a low-risk approach to implementation services for Infor's best-in-class products.
As organizations seek to increase efficiencies and drive down costs, upgrading to Infor's latest enterprise digital technology can bring access to more advanced and efficient processes.
Mashfrog's Integration Acceleration solution "MashBridge", "Leap" implementation methodology, and deep Industry vertical and technical experience allows for rapid, in budget implementation deployments in the most secure, predictable and efficient manner possible.
"Mashfrog has earned a solid reputation as an experienced implementation partner for the best in class Infor M3 services, bringing advanced integration and global deployment capabilities to customer engagements", said Laura Romero, vice president of global partnerships at Infor. "Their functional and technical knowledge of Infor CloudSuites, and the industries we serve will bring immediate benefit to Infor's customers."
"Forte dell'esperienza con numerosi clienti Infor, nonché di applicazioni sviluppate su misura per accelerare l'integrazione e l'implementazione delle soluzioni Infor, Mashfrog è in grado di offrire il massimo valore ai clienti Infor", ha dichiarato Leonardo Castaldi, CEO di Mashfrog US. " La nostra crescita come global alliance partner di Infor in Nord America e in Europa testimonia la forza del nostro rapporto con Infor e l'impegno che abbiamo nei confronti dei nostri clienti nel fornire loro soluzioni innovative per le implementazioni Infor."
"With numerous Infor customers, as well as custom-developed applications designed to accelerate integration and deployment capabilities to extend Infor solutions operability, Mashfrog is able to deliver maximum value to Infor customers", said Leonardo Castaldi, CEO of Mashfrog US. "Expanding our relationship as an Infor global alliance partner in North America and Europe is a testament to the strength of our relationship with Infor and the commitment we have to our customers in providing them with innovative solutions for Infor implementations."