18 May 2021
Bike to work: from sustainable mobility to other "green" choices by Daniele Dastoli
Daniele Dastoli, graphic designer at mashfrog Group, spoke to us about himself, his sustainable choices and how the decision to use the bicycle as his sole means of transport came about.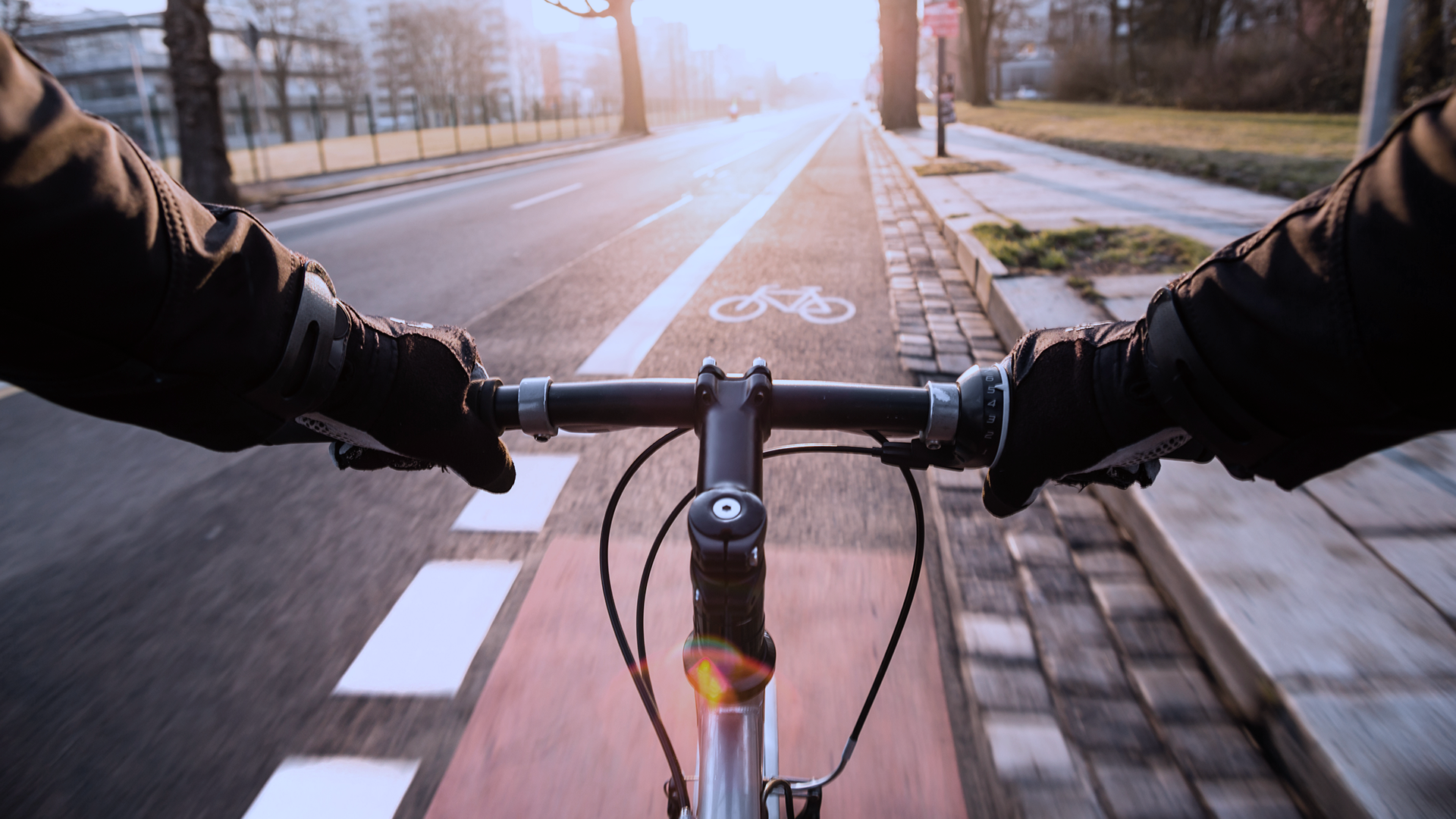 Born in 1988, Daniele has been working as a graphic designer since September 2007, immediately after graduating in advertising graphics. He has worked for several agencies also as a freelancer and has been with mashfrog since 2019. He told us how his decision to use a bicycle to get around a city like Rome came about and what other sustainable choices he makes every day to reduce his impact on the environment.
When did your passion for cycling begin?
Thanks to my grandfather, also an amateur cyclist, I learned to ride a bike at the age of four. In his village, everyone rode a bike, and everyone had one; my grandfather also enjoyed assembling, repairing and restoring them, and there were about twenty in our cellar. Around July is the Tour de France, and during those weeks we would stay at home until the end of the stage, then we would go to the beach, by bike of course! In particular, it was the summer of 1998 that left its mark on me, when a young man by the name of Marco Pantani achieved the feat of winning the Tour, after having already won the Giro d'Italia that same year.
Is it just a sport, or is it really a sustainable choice?
Both. To be honest, I first started using the bike for leisure, small trips and errands, but I soon realised that it was much more practical not to have to look for parking spaces and to be able to skip traffic. It was only later that the idea of sustainability began to inspire me, and I became aware of how we are overusing and misusing vehicles. Not only is the bike non-polluting, it is practically timeless, and there is virtually no material waste or environmental impact.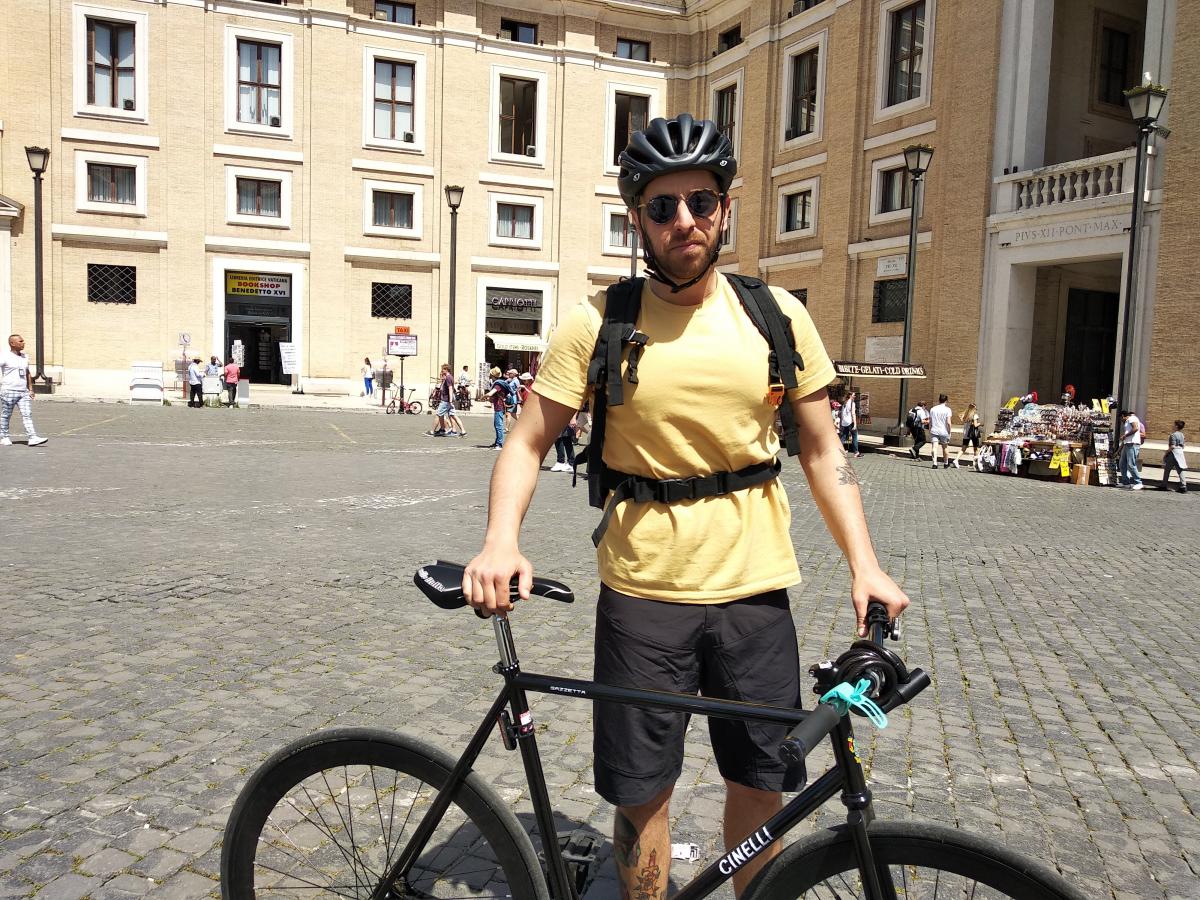 So do you use your bike as a means of transport? Including for travelling to work?
Absolutely. Now we have been telecommuting for more than a year, but before, I always travelled by bike, sun or rain, summer or winter, as long as I had a bathroom available at work and a change of clothes. The need arose from the great desire to cycle and the limited time I had available to do so, so why not combine the two? A lot of people pay for a gym membership, and after work, they drive through traffic to go and exercise. I live 11 km from the office, and I can get there in half an hour; every evening, I come home and I have already done my daily hour of exercise. It benefits your body, your wallet and your mood.
What are the advantages and disadvantages of travelling by bike in a city like Rome?
Honestly, I don't see any significant disadvantages, although the general consensus is otherwise. Sustainable mobility is often seen as a utopian dream, especially in large and chaotic cities like Rome, but I can assure you that it is possible, and the proof is in the increasing number of people who, like me, are cycling. It takes about 45 minutes to get from one end of the city to the other, which is not that long compared to moving through rush-hour traffic, and it's time for ourselves, during which we experience the city and the neighbourhood first-hand. Fortunately, for some time now, I have noticed a greater awareness of environmental issues at an institutional level: new cycle paths are being built in Rome, and this will encourage many citizens to take up cycling. It's still not enough, but it's a good start.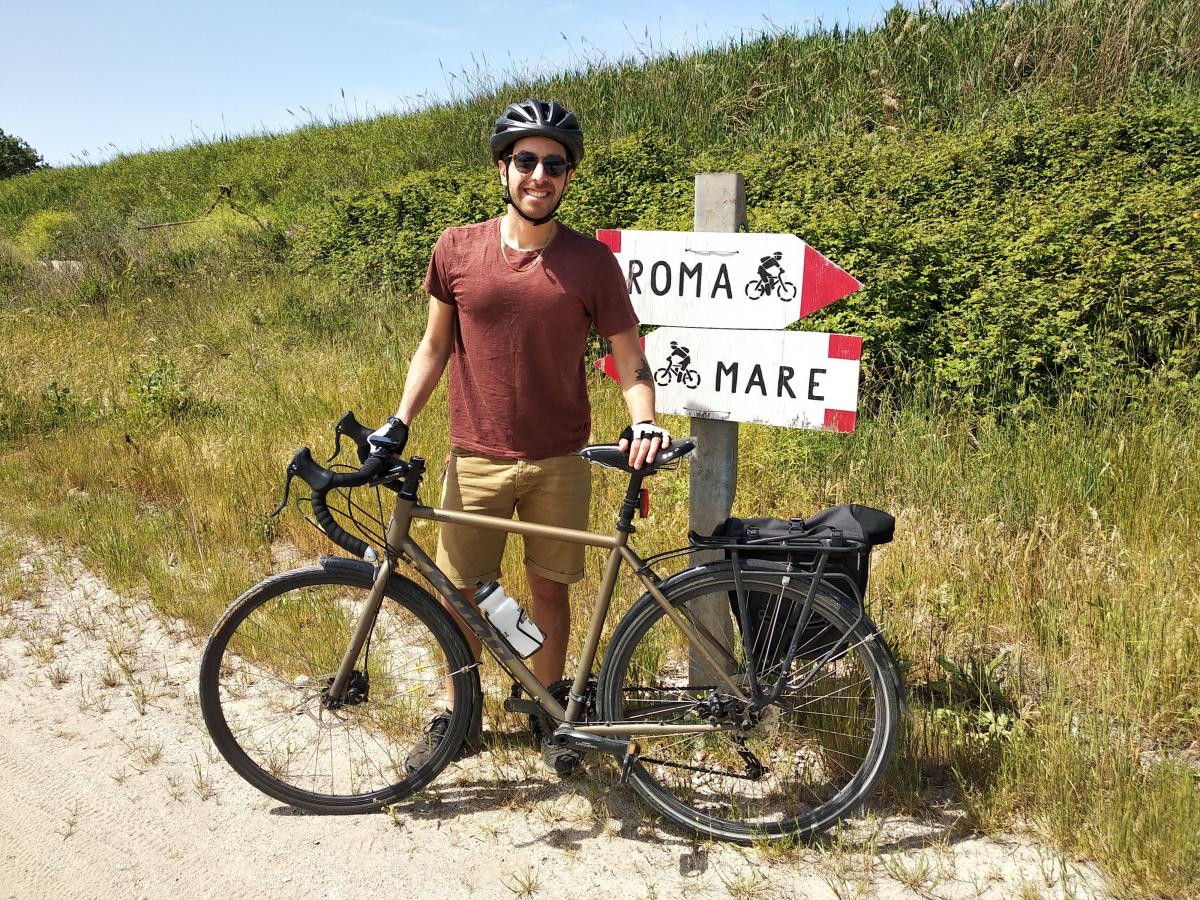 Aside from cycling instead of driving, are there any other behaviours you adopt to reduce your environmental impact?
Of course. There are many things that each of us can do to reduce the environmental impact of our lives without having to give up any comforts or habits. Personally, I try to adopt a lot of small measures without going to extremes: I limit my consumption of meat and animal products and the purchase of packaged food or food from the other side of the world, I try to make my shoes and clothes last as long as possible, I don't wash at high temperatures, I only change my phone when it's no longer working, I try to separate my waste properly, I don't abuse heating and air conditioning, and various other things, let's say I try to apply this type of approach to everything. Unfortunately, society pushes us towards unbridled consumption, very often of things we don't even need.
Do you think that we are heading in the right direction? What aspects of environmental sustainability do we need to focus on in the near future?
I don't think so. There is a lot of talk about it, but little is being done. In addition to climate agreements, what is needed above all is awareness on the part of institutions, and if everyone became a little more aware, we could start to see results and enjoy the benefits.