13 March 2020
Artificial Intelligence at the service of B2B marketing
How artificial intelligence is revolutionising digital marketing strategies.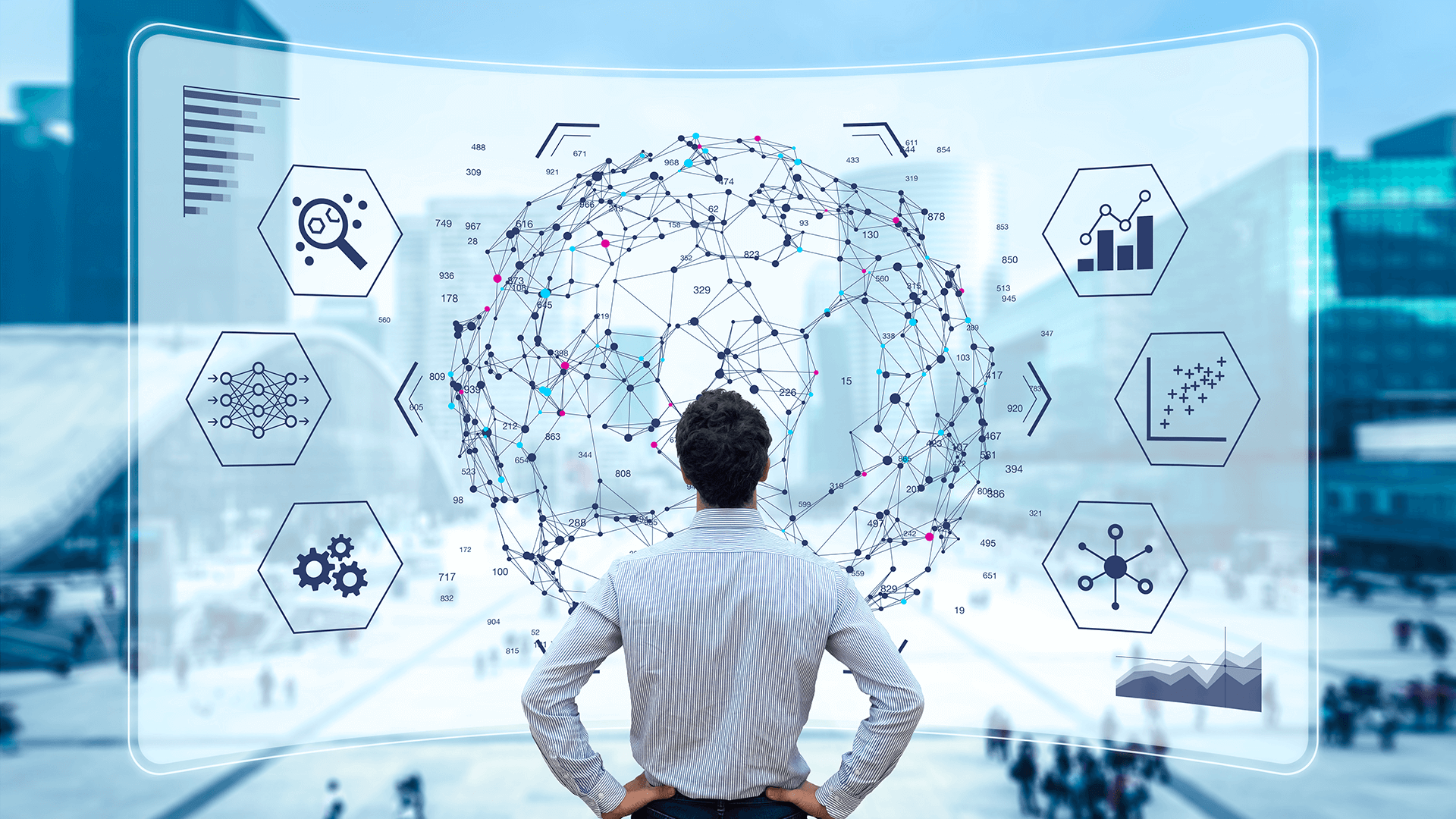 How digital marketing is changing
Digital marketing is an articulated and strategic activity that today represents an essential tool for increasing not only sales, but also reputation and brand awareness.
According to Forrester analysts, 2020 will be a turning point for the seller-buyer relationship in the B2B market: the customer experience is becoming more important than products and services, rendering product-centric marketing approaches focused on individual channels obsolete.
Companies of all sizes must learn to manage their online presence through the different channels, with the aim of acquiring and retaining new customers, creating a differentiated customer experience, expanding and strengthening relationships, and building an authoritative and reliable image.
Artificial Intelligence, a trending topic in marketing today
The revolutionary element entering the field to support B2B digital marketing strategy is Artificial Intelligence (AI). What every marketer has been waiting for is becoming reality: AI engines developed specifically for marketing needs will improve personalisation and individual relevance, and help transform insights on consumers into increasingly relevant messages based on their tastes.
Messages that speak to each specific consumer based on "likes", previous behaviour, individual tastes and current situational needs. In real time and in a hyper-personalised way, until these messages appear to be "hand-picked" for each customer. With these revolutionary implications, it is not surprising that Artificial Intelligence has become one of the trending topics in marketing today. So how come many companies still don't realise its potential?
One factor that has held AI back up to now is confusion over what it actually is. Several studies have shown that fewer than 20% of marketers currently have a good grasp of the differences between the terms "Artificial Intelligence", "Machine Learning" and "predictive models", while almost twice as many admit they do not clearly understand the difference. Moreover, 30.6% say that confusion about what Artificial Intelligence is represents the biggest obstacle to adopting the technology.
This insecurity is also heightened by the fact that – despite the advances we are seeing – the technology is still in its infancy, including in the marketing segment, and expectations tend to exceed reality.
It is therefore useful to provide a little clarity.

We define Artificial Intelligence as a self-learning system capable of adapting its behaviour based on insights obtained during information processing. This concept is inseparable from that of Machine Learning. Machine Learning is based on using huge volumes of data from different sources to "learn". This is why it takes time to "train" the AI engine and get it to develop an autonomous learning ability. Trying to understand what it takes for a machine to learn certain tasks can lead us to discover very interesting ways of doing them through computer code. Machine learning works by using a certain set of algorithms to improve.
Today, Machine Learning is opening the door to a new type of marketing driven by Artificial Intelligence. We know there is a limit to the number of segments that can be manually built for campaigns. There is a limit to the number of customer journeys that can be compared manually to select the one with the best results. And we know that it is not possible to manually create an offer for every customer.
Instead of manually defining segments based on personas and conjecture, marketing can rely on Artificial Intelligence to achieve highly targeted segmentation and automatically create personalised messages. Instead of designing static customer journeys based on assumptions and past experience, marketing teams can use AI engines to build customer journeys "on the go", constantly updated with the latest data in real time. Marketing Automation enriched by an Artificial Intelligence engine helps design better customer journeys, based on real-time data from millions of touchpoints.
The AI solutions used in marketing thus make it possible to automatically identify the consumer attributes and behaviours that boost a campaign's main KPIs, and adjust initiatives accordingly.
Marketing Technologies that make the difference
Technologies supporting digital marketing have multiplied in recent years. It is estimated that there are currently over 7,000 solutions. Analysing them all is impossible, but that doesn't mean the CMO and Marketing Director can throw in the towel; quite the opposite. Marketing Automation and Marketing Technologies (MarTech) are the only way to plan campaigns, get to know the audience, track behaviour over time and send relevant content at the right time.
In designing a new marketing strategy you must always start from its ultimate goal, and therefore build the best MarTech stack backwards. Of course, CRM (Customer Relationship Management, the system that manages the customer database) and CMS (Content Management System, which manages content published online) are very important and represent the beating heart of a technological stack which is gradually becoming more complex. These tools can integrate with all the other marketing software, process a huge amount of data and distribute it, and therefore inform strategic decision-making processes. We are not only talking about information like company size, annual revenue, job title etc.; the most advanced marketers point to the so-called "search/buying intent", or intercepting the signals that indicate when a buyer is actively seeking a service or product. By leveraging this information you can segment your database much more accurately and make decisions based on the intersection of multiple factors, in order to build increasingly targeted marketing campaigns.
The mission of marketers today is to segment the database of potential customers in an increasingly methodical and structured way, using sophisticated machine learning tools that help identify problems and needs, and consequently build the entire marketing campaign.
To stand out, you need to make yourself heard by potential customers long before the sellers hit the field.
All this, of course, is inseparable from the human factor which is responsible for evaluating, analysing, processing data and making decisions that are functional both to business growth and to fully meeting the needs of customers and end consumers.