19 January 2023
We are a Top Employer Italy 2023!
Our company has obtained the prestigious Certification and is one of 141 Italian companies recognised for their excellent policies and human resources management strategies.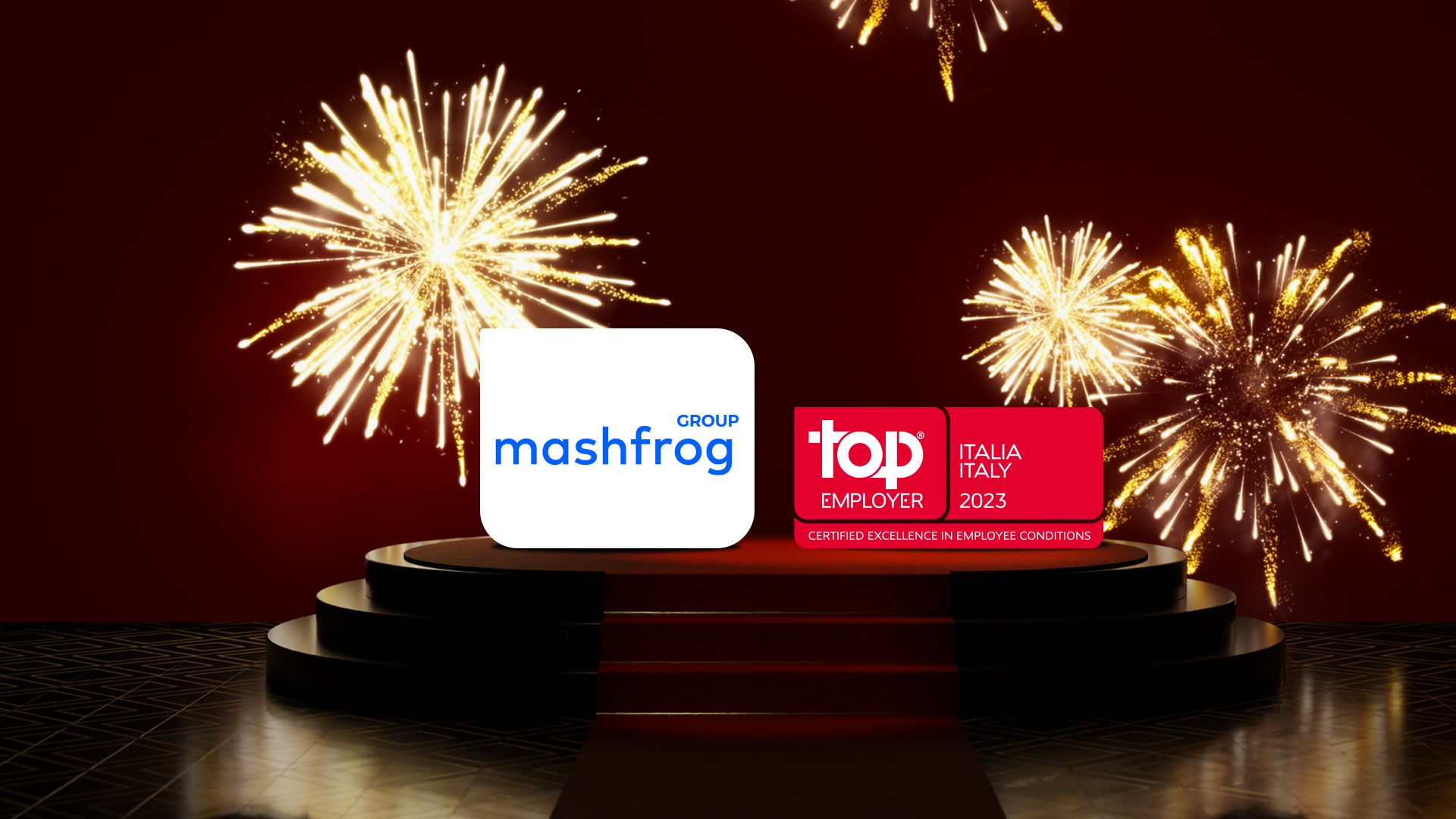 2023 begins with the achievement of an important milestone for our company, which for the first year has received Top Employers Italy Certification and is included among companies that offer excellent opportunities and working conditions to their employees.
This recognition rewards the Group's constant commitment to promoting the well-being of its employees, improving the work environment and providing the right balance between private and professional life. Corporate welfare, continuous training, digitalisation of the onboarding process, constant monitoring of corporate well-being, implementation of a complaints line, promotion of diversity and gender equality, and sustainability certifications are just some of the initiatives created last year that have enabled us to become one of the 141 Top Employer companies in Italy and of 2,046 around the world.
"We are one of the highest-ranking corporations in our sector in Italy and Europe in terms of overall score, "commented Giulia Vitetta, Mashfrog Group HR & General Services Director. "This achievement was made possible by the willingness and daily commitment of the management and each one of us to make Mashfrog a beautiful company to be part of. It's a recognition that rewards our shared commitment to creating an open, dynamic and innovative work environment, attentive to diversity, equity and inclusion issues and ESG factors – a place that puts people at the centre. It is a great honour and privilege, personally and for all of us at Mashfrog, to continue living like this."
We were awarded the Top Employers Certification after a meticulous and thorough assessment process, during which the certifying body required us to complete a questionnaire with 350 questions, divided into six main areas (Steer, Shape, Attract, Develop, Engage and Unite). During the analysis we provided evidence of our best practices, with particular reference to specific aspects such as business strategies, the role of management, sustainability, employee engagement, well-being, training, communication and diversity and inclusion, and were given an overall score of 87%. This is an excellent result, considering that the global benchmark is 85.19% and that for Italy 83.78%.
The process to achieve the certification took about three months and involved all our HR functions, assisted by the collaboration of the General Services, Communication and Marketing teams.